Pictures, video from the Erdem x H&M women's and men's wear show with partly gender neutral items in Los Angeles Kirsten Dunst appeared in Erdem x H&M suit...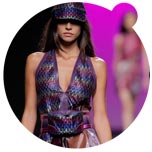 Lust for the beach? Highlights SS2018 seen at Madrid Fashion Week: Gusto Barcelona and... The 'Call me Tomorrow' SS18 collection by Custo Barcelona is made of...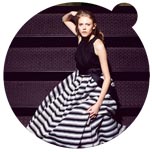 Vienna-based Callisti presents festive red carpet looks Vienna is known for its balls and festive events. Callisti gowns are signature for the city's style. On 16 January at MBFW in Berlin,...