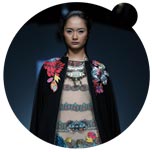 Runway views from Jakarta Fashion Week 2015 One of the most impressing collections is the one by Mel Ahyar. It consists of cocktail, evening dresses and jackets; last mentioned...

International illustrators are covering Russia Fashion Week JaeSuk Kim (based in Sydney and Seoul) is one of them. His gracile, sunlight flooded sketches are Fashionoffice's favorites...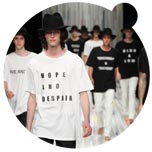 T-shirt slogans and other texts at Tokyo Fashion Week The t-shirt slogans by Factotum connect contradictions people meet every day in their life such as 'Hope and Despair'...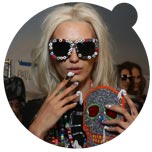 Nail art in punk-graffiti style at Libertine SS15 Nail care company CND transferred the idea of rich-embellishments with found-like-objects (reference to recycling) to the nails..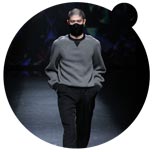 Men's wear SS2015 at Tokyo Fashion Week Fashionoffice reviewed the first images from Tokyo and selected three; one of them is from the collection 'Broken' by Atsushi Nakashima...

Textile prints SS2015 at Tokyo Fashion Week The new SS2015 looks are on show at Mercedes-Benz Fashion Week Tokyo. Fashionoffice selected three dresses, such as Dresscamp's...