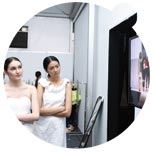 Backstage views from Jakarta Fashion Week 2015 Jakarta Fashion Week 2015 was started with the 'Indonesia Fashion Forward' shows of new collections by...

International illustrators are covering Russia Fashion Week JaeSuk Kim (based in Sydney and Seoul) is one of them. His gracile, sunlight flooded sketches are Fashionoffice's favorites...

Streetwear with couture elements ...seen at the new Facetasm SS2015 collection at Mercedes-Benz Fashion Week Tokyo. Facetasm designer Hiromichi Ochiai...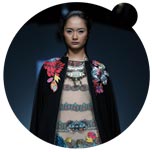 Runway views from Jakarta Fashion Week 2015 One of the most impressing collections is the one by Mel Ahyar. It consists of cocktail, evening dresses and jackets; last mentioned...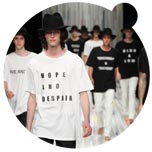 T-shirt slogans and other texts at Tokyo Fashion Week The t-shirt slogans by Factotum connect contradictions people meet every day in their life such as 'Hope and Despair'...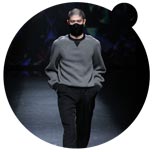 Men's wear SS2015 at Tokyo Fashion Week Fashionoffice reviewed the first images from Tokyo and selected three; one of them is from the collection 'Broken' by Atsushi Nakashima...