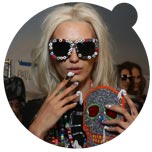 Nail art in punk-graffiti style at Libertine SS15 Nail care company CND transferred the idea of rich-embellishments with found-like-objects (reference to recycling) to the nails..

Debut of Samsung Gear S x Diesel Black Gold SS15 at MBNYFW The collaborative Samsung Gear S items were designed exclusively for the show in New York...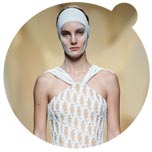 Ana Locking SS15 inspired by the novel 'The Magic Mountain'
Ana Locking presented 'The Magic Mountain' collection at Mercedes-Benz Fashion Week Madrid...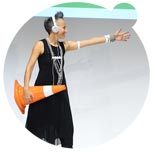 Art point's 'Escapism' is about the freedom of expectations Art point designer Lena Kvadrat presented 'Transformer' fashion items at MQ Vienna Fashion Week...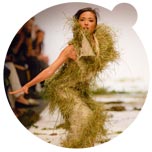 Nature, dance and upcycled fashion at km/a catwalk
...at MQ Vienna Fashion Week. Km/a interpreted the six Austrian Nationalparks with dance performances, signature...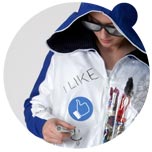 Frankfurt Style Award gala at the airport ...where fashion designers present their interpretations of the idea 'United Diversity'. Users can vote for the best design online...